Description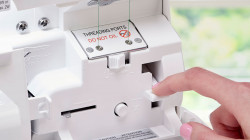 Jet-Air Threading
With just the touch of a lever, thread is
sent through the tubular loopers. There are no thread guides, no
struggling and there's plenty of time to serge away!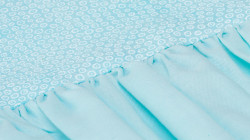 Full Featured Single Unit Differential Feed
We've taken the differential feed to a new
level by adding a single-unit feed dog mechanism. This ensures stronger
feeding as well as consistent gathering on all fabrics.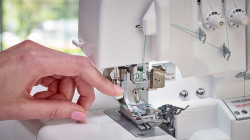 Needle Threading System
Hold the needle threader in place for quick and easy threading with just the touch of a lever.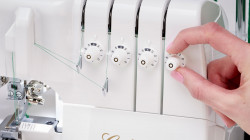 Micromatic Twin Cam Tension System
Eliminates thread tangles and delivers proper tension with all threads on any fabric.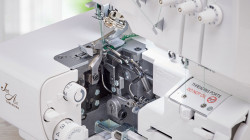 Tubular Loopers
There's no exposed thread, no thread guides
and you can thread in any order! Tubular loopers eliminate threading
mistakes and protect the thread for more serging freedom.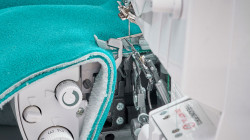 Advanced Knife Driving and One-Way Clutch System
Baby Lock has created a knife system with a larger cutting bite that cuts thicker fabric with ease and increased visibility.